ATI Catalyst 9.1 Oficial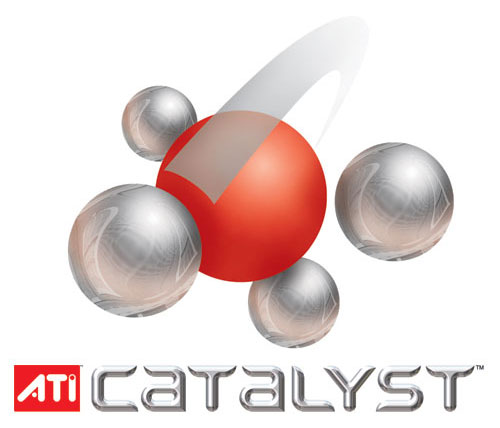 A ATI lançou o primeiro pacote de drivers do ano, como não poderia deixar de ser a versão Catalyst 9.1. Entre os principais destaques dessa versão o suporte a OpenGL 3.0. Abaixo características completas e link para download.
Highlights of the ATI Catalyst™ 9.1 Windows release include:
New Features
Full OpenGL™ 3.0 support
– This release of ATI Catalyst™ provides full OpenGL™ 3.0 extension support. The following is a list of OpenGL™ 3.0 extensions added in Catalyst 9.1:
• ARB_framebuffer_object
• ARB_half_float_vertex
• ARB_texture_rg
• EXT_texture_array
• EXT_texture_integer
• EXT_transform_feedback
• NV_conditional_render
• WGL/GLX_create_context (for new 3.0 contexts)
• GLSL 1.3
• ARB_color_buffer_float
• ARB_vertex_array_object
• EXT_draw_buffers2
Highlights of the Linux ATI Catalyst™ 9.1 release include:
New Features
Hybrid CrossFireX support for Linux
– This release of ATI Catalyst™ introduces Hybrid CrossFireX support. Hybrid CrossFireX delivers a significant 3D performance boost for systems featuring an AMD 780G/780D integrated graphics motherboard and an ATI Radeon HD 3400 Series or ATI Radeon HD 2400 Series graphics accelerator.
Support for new Linux operating systems
– This release of ATI Catalyst™ Linux introduces support for the following new operating systems:
-Ubuntu 8.10 production support
MultiView support:
– This release of ATI Catalyst™ Linux enables users to render applications using a multiple GPU configuration with independent displays
– Multview can be enabled using single or multiple GPU configurations with xinerama disabled
– Configuration supported with Catalyst Control Center, under the display prop¬erty tab.
– Supported on any combination of the ATI Radeon™ HD 4000, ATI Radeon™ 3000 Series and ATI Radeon™ 2000 Series of graphics cards.
Full OpenGL™ 3.0 support
– This release of ATI Catalyst™ provides full OpenGL™ 3.0 extension support. The following is a list of OpenGL™ 3.0 extensions added in Catalyst 9.1:
• ARB_framebuffer_object
• ARB_half_float_vertex
• ARB_texture_rg
• EXT_texture_array
• EXT_texture_integer
• EXT_transform_feedback
• NV_conditional_render
• WGL/GLX_create_context (for new 3.0 contexts)
• GLSL 1.3
• ARB_color_buffer_float
• ARB_vertex_array_object
• EXT_draw_buffers2
DOWNLOAD – ATI Catalyst 9.1 Oficial / AMD.com
[easy-social-share buttons="facebook,twitter,google,pinterest,print,mail,love" counters=1 counter_pos="insidebeforename" style="button" point_type="simple" url="https://www.tecnologiaetudo.com/computador/drivers/ati-catalyst-91-oficial/" text="ATI Catalyst 9.1 Oficial"]
Artigos relacionados